Next weekend (Feb 3rd) will be my one year anniversary as the pastor of the church. A year. We have come a ways. I won't repeat how we have grown because I already talked about that. What's bugging me now is the desire to see growth. As I have already written about, we are seeing some great internal growth. People are healthier in their relationship with the Lord than perhaps they have ever been. And that's awesome. I praise God for that. So I'm not talking about that kind of growth. I'm also not talking about numbers for the sake of numbers. I'm talking about seeing more people in this community being plugged in and switched on in the Lord.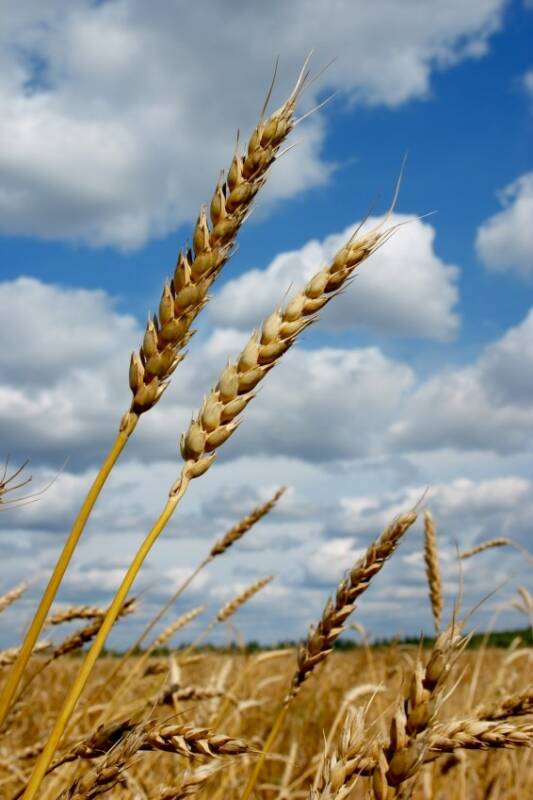 "Corby, are you saying that all of the people who attend all of the other churches in town aren't plugged in and switched on in the Lord?" I can't say that because I have not been to every church in town and observed every member of every church. I can say this. If they were, this community would look very, very different. The kind of growth I want to see is an increase in people who are hungry for God. I want people who are ready to, or at least willing to try to get past their preconceptions of what church and Christianity is supposed to be. Church isn't the building. It isn't where we go for Bingo night. It isn't three points and a poem. It isn't this style of music, dress, and decor. Christianity isn't a moral code by which one does their best to live their life. God isn't an old man in a robe with a white beard. Jesus isn't white guy with blue eyes and long, straight, brown hair, walking around in sandals, a white robe and a purple sash.
I don't want to pastor the church that tries to draw people in and keep them in by my own means. I don't want to pastor the church that is known among Christians for it's excellent youth program, so that's where all the Christian families go. I don't want to pastor the church with the new building that everyone wants to go check out.
I want to be a part of the church, a part of the body, where people who have a hunger for God go, connect, build each other up, go back out into the world and are used by the Holy Spirit to bring others to Jesus.
It may sound corny, especially if you know the song from LoveSong, but I want to be that little country church on the edge of town, where people come from miles around. I want people to show up and say, "This isn't the way church used to be." I don't want to talk about religion, I want to praise the Lord with the rest of my family. I want our church to talk about revival and the need for love, I want it to come alive. I want to see the Spirit working among us so that we are working together in our community for the common good, putting anything that may hinder us from our past aside. Long hair, short hair, coats and ties, doesn't matter. Looking past the hair, or tats, or clothes, or whatever, straight into people's eyes, and knowing that we are one in Jesus.
That's the kind of growth I want to see. I'm eager for it. Yeah, I know it takes time for the farmer to see the results of his labors. Yeah I know it takes 9 months for that baby to grow and a lot of labor pains before the new life appears. I know a watched church never boils. But sometimes I just want to yell, "God, you said you would build your church. So build it already!" I want to be used, I want the people in the fellowship to be used by God to welcome the lost into His family. I want to be used to be that place where all ye who labor and are heavy laiden can come and take up the Lord's yoke, His easy and light burden. I want our fellowship to be that part of the branch on the vine (John 15) that is abiding in Him and being fruitful. I want to see that seed scattered, fall on good soil, and multiply 30, 60, and 100 fold.
When it happens I look forward to simply saying, "Thank you, Lord." I look forward to telling others about what the Lord has done and is doing. I don't want to be the one being told, "Don't worry, trust in the Lord." anymore. I want to be the one saying it to someone else.
When Jess was pregnant, both times, at the end I remember her saying, "Is this baby ever going to come out?" I kind of know how she feels. And I know I'm not alone in this.
If the fields are white unto harvest and the workers are few, God, show us where these fields are so that we might harvest.